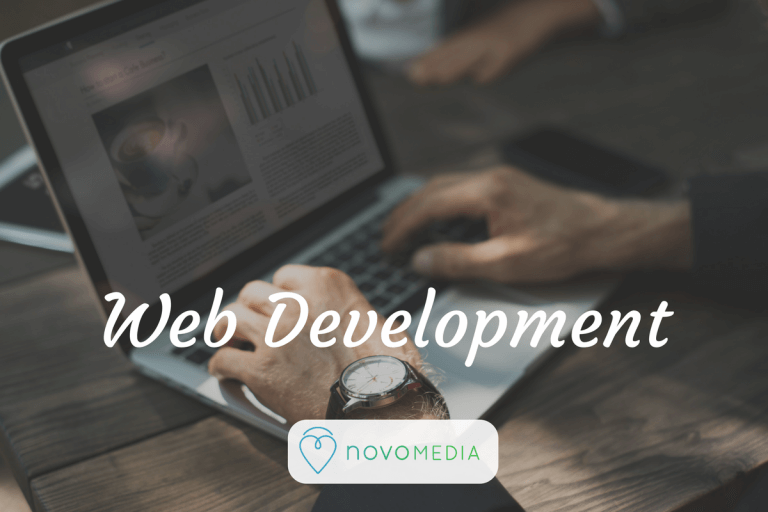 Would you like to be more visible on the Internet? You need a modern website, easy to update but mostly who looks like you?
That's good because web development and E-reputation are two of our passions! Since the beginning of our adventure on the net now 5 years ago, we have acquired a lot of skills in these areas and we would be happy to put them at your service (to learn more about our skills click here ) ).
A good website is a mix of unique and quality content, solid technical basics sprinkled with a dose of marketing. We will provide you with technical and marketing skills so that you finally have a quality, easy-to-update website for your business.
We strongly believe that your website should reflect your passion and your work. We are also convinced that the best way for us to create a website that looks like you is to discuss it with you, maybe even to meet you and to experience your product. Here's how we like to work:
First contact: We discuss with you your needs to find together a solution that suits you.
Experience: We travel to your location to experience your service. In this way, we can make our own idea of your assets and how to highlight them on a website. We will also take the opportunity to make beautiful photos that we will then use on your site.
Development: We get to work and will deliver a 1st version of your new site on our test servers. You will have sufficient time to have a look at it and give us your feedbacks.
Improvement and launch: After getting your feedback, we will make the necessary changes before proceeding to the launch of your site.
Projects we work on
Our passion for travel has led us to specialize in the field of tourism and beautiful images. Although we are open to discussing all types of projects, we have more experience and expertise in the following areas:
Websites for hotels and B&B (including reservation system if desired)
Websites for restaurants (including reservation system if desired)
Websites for touristic destinations (tourism boards, regional offices, associations.)
Websites for service providers in the tourism industry (shops, café, activity, etc.)
Portfolio Websites for photographers (Possible integration of a photography sale module)
Website Optimisation
In 2017, more than 50% of people surf the internet with their mobile. They look for information, shop, make reservations, stay informed of the news, stay in touch with their loved ones: and all this on mobile!
People have also become used to the fact that web pages load quickly, very quickly. Imagine … in 2017, 50% of Internet users abandon a site that has not loaded after 3 seconds!
These 2 small statistics should be enough to convince you that having a fast and optimized site for all formats is a necessity. However, if you do not have the technical knowledge, optimizing your site for mobiles and tablets can quickly become a puzzle. The same goes for optimizing the loading speed of a website.
At Novo-media, all the sites we deliver are fast and optimized for all channels.
But if you already have a website, we will be happy to do a complete analysis of your current site and give you a detailed report with all our suggestions for improvements.
Completed projects
Notes
All our sites use the WordPress CMS and the Genesis framework unless your project justifies the use of a more suitable platform (symfony, Django …). WordPress is the most used CMS of the web and associated with the Genesis framework, it will guarantee you solid performances as well as simplicity to update your site.
You can also trust us to host your site for optimal performance. With us, your data will be regularly saved on an external server for maximum security.
All our sites are optimized for SEO (Google). We optimize image size and loading speed, install SEO reference plugin and use microdata wisely.
All our sites come with a personalized user manual, written by us.