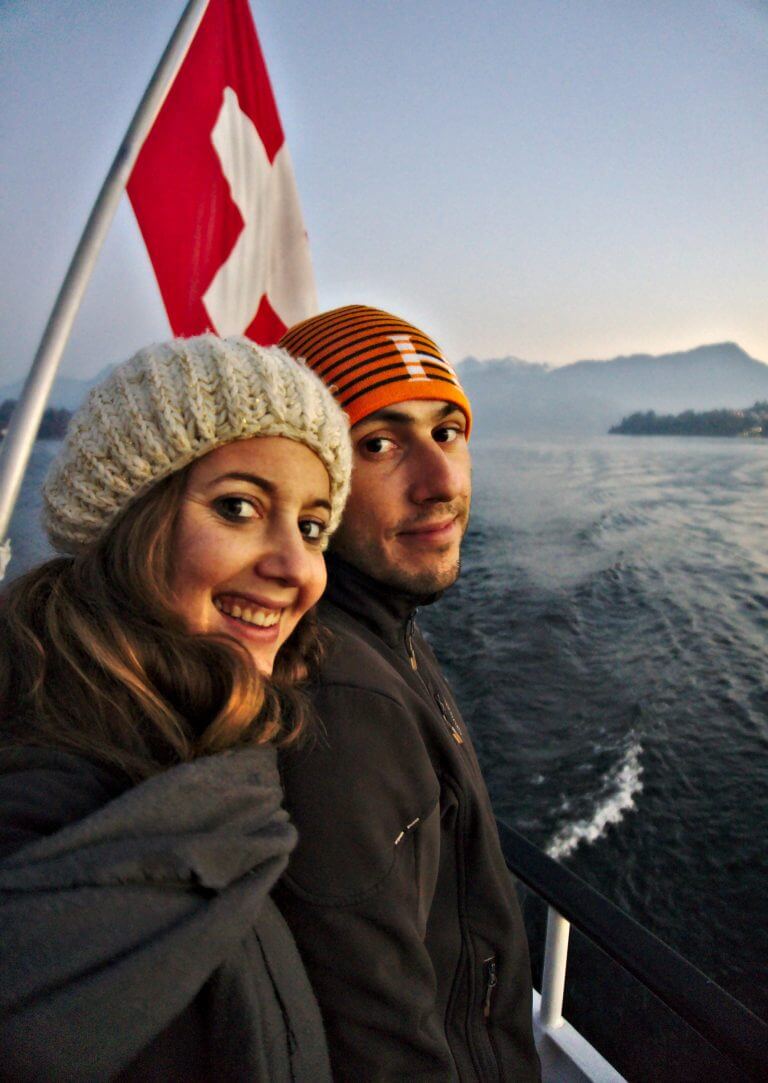 Behind Novo-Media hides Fabienne and Benoit Luisier, two web and travel enthusiasts with more than 5 years of experience in web development and digital presence.
But how did we get there?
After having followed quite a traditional academic path (HEC for Fabienne, Biomechanics for Benoit) and a first professional experience in the city of Vienna, we decided to pursue one of our dreams by going traveling around the world for more than 18 months. During this trip, we developed and kept a digital travel journal named Novo-Monde. What was created to be a simple blog to share our travels with our loved ones has become a real passion. On the one hand, Fabienne is passionate about everything related to the digital presence and E-reputation and on the other, Benoit has taken pleasure in training on everything related to web programming.
As of today, Novo-Monde is one of the most read French travel blog with over 2 millions page views per year! He was also awarded the "Best French Travel Blog" trophy at the 2014 Golden Blog Awards. Back then we started to have the first requests from people asking us for tips on how to be more visible on the Internet or to create websites from A to Z … You will have probably guessed it, that's how Novo-Media was born!
Who hides behind Novo-Media ?
Fabienne
Graduated from a business school but not a fan of big multinationals, she decided to enjoy developing her entrepreneurial spirit in various start-ups. In the last 5 years, she has developed skills that will be very useful for you to increase your online presence:
SEO: If our novo-monde travel blog has more than 150,000 visitors monthly, it's not by chance. She will for sure be the one to help you be more visible online by using the right tools and strategy.
Trilingual French, German, English: Do you need a multilingual website? no problem for her 😉
User Interface: Optimizing the structure of websites started a bit as a hobby and has now became a real passion. Thanks to her skills, your customers will find the information they are looking for in a few clicks
Unique content creation: The DNA of a good website is qualitative content. With her experience, she will help you and advise you to create a unique universe that will differentiate you on the net.
Benoit
After spending a few years academic research, he decided to focus on his main passions: web development and more generally programming. Self-taught and a little geek, he has acquired all the necessary skills to create modern and robust websites:
Programming: HTML, CSS, PHP, Javascript or Python have no secrets for him. Whether you need a custom website, a web app or a custom-made plugin … He will certainly find a suitable solution.
Optimization: A modern website must be fast and optimized for all channels! With him, your site will be as beautiful and fast on a smartphone as on your laptop!
Hosting: You do not know anything about web site hosting? No problem … He also takes care of hosting your site on his servers for optimal performance.
Photography: After 18 months of travel, he became passionate about photography … A website with beautiful pictures is always a plus, and you can trust us on this! ;).