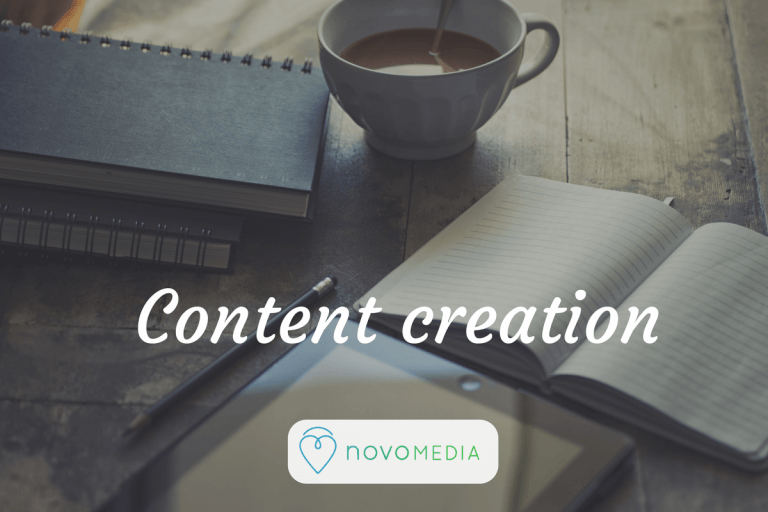 Content creation on your networks

Out of inspiration to create content on your site?
You are in the right place! Since 2012 we passionately animate our travel blog novo-monde.com. Over the years we have made tremendous progress in web editorial and now offer our freelance services to destinations that would like to have new contents written with passion and always a touch of humor.
We can offer you to write complete articles accompanied by beautiful photos on your destination. For that we come to discover your region and establish together a list of your needs and expectations. Our main language is french, but if desired we can produce content in both German and English as well.
We also offer our photography skills. If you need to refresh your image database, please visit our Photography page for more details.
Content Creation and Visibility on Novo-Monde.com
Novo-Monde, our travel blog, is in a way our little baby. We created it without much ambition at the beginning but it quickly became a big part of our life and we developed our passion along with our competences.
By mixing original content, a very personal approach, a good technical and digital strategy, Novo-Monde is today one of the most read French travel blog. Each year the blog generates more than a million page views.
Who says baby, also says that we take good care of it. For us, the privileged trust relationship we have with our readers is paramount. For this reason, we do not offer standard writing services. Because no, we do not write on all the subjects and all the destinations on our blog … Content that is published on our blog only results from our personal experience and things we truly loved.
We always travel independently by choosing our own accommodations and activities and we only travel as a couple (we never join a group trip). If you want to work with us and that we publish content about your destination on Novo-Monde we invite you at first to take a look at our article "Notre éthique de blogueurs voyage" (in french). We believe all destinations have something beautiful to offer and in theory we are open to travel anywhere. BUT, it will always be "our way" of travelling. If you are ready to trust us and work together creating great content on your destination, then feel free to contact us. We'll be happy to discuss a potential collaboration
Photography: get your customer's attention thanks to beautiful pictures
It is often said that a picture is worth a thousand words. If this adage applies to many fields, there is one for which we simply could not say better: digital communication and especially in the tourism industry.
Buying decisions and online consumer habits are strongly influenced by the visual appeal of your website. You can have the best product in the world, if it is not highlighted enough it will not attract anyone.
Hire us to renew your image database
You are a destination, a hotelier, a restaurant owner or a tourist actor offering an activity and your image database is aging? What we offer is that we come to your location and help you renew your multimedia content.
Photo enthusiasts and experts in digital communication in the field of tourism we will help you find the best angle to showcase your offer.
Do not hesitate to contact us to discuss your needs. For us, the key word is the quality but also your satisfaction. For example, we will not hesitate to reschedule a shooting-day if the weather is bad and that this could negatively affect the rendering of images. Working with us is the guarantee of a personal and professional service to expand your image database.
At the end of our photo reports we post-process the images and deliver all the images in full resolution. The images will be transmitted to you with a license that allows you to use them on your website, your social networks as well as your newsletter.
We invite you to visit our Portfolio or our Photography page to see more of our work.
Buy existing pictures
You want to illustrate your website, your brochures or use images to feed your social networks? Maybe we already have what you need in our files …
All our photos are available for sale directly on our website. In a few clicks, access and download our images in full resolution.
See our picture that are for sale
Can't find the photo you are looking for? We regularly update and update our offer, but of course we have many other shots in stock. Do not hesitate to contact us to tell us what you are looking for.