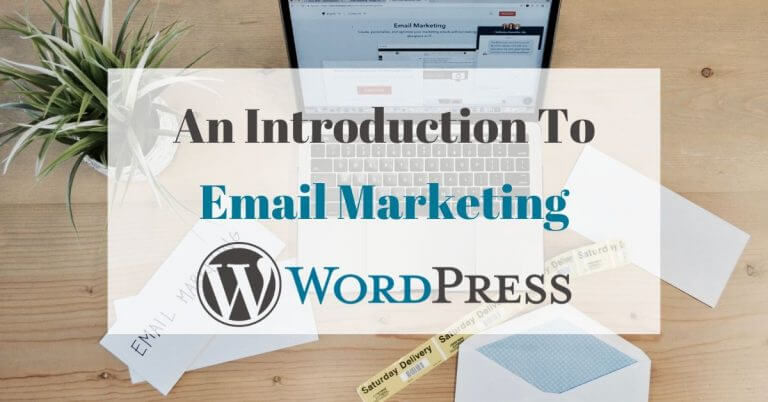 Newsletters or more generally emailing sometimes have this image a little "old-fashioned" and outdated… And yet I promise you that good old emails are far from being dead! They might even come back very strongly in the next few years (it's not me who says so, it's Pat Flynn 😉 ).
On the other hand, setting up the right software / plugins to have an effective emailing on a WordPress site is not necessarily obvious! Besides, since the beginning of my experience on my travel blog Novo-monde, I think I can say that I made all the mistakes that can possibly be made in email marketing!
So in this article, I'm going to show you why emails and newsletters have a bright future ahead of them. But most of all, I'll give you the right tools and tips so that you can have a quality emailing on your WordPress website.
Why are emails and newsletters so important?
If you have a website and have been active on social networks in recent years, you certainly understand the value of emails 😉
Email is the last way to communicate directly with your readers!
A lot has changed in a few years! Gone are the days when people who subscribed to our social networks saw all our posts. Now you have to pay to be visible on these platforms!
And if we talk about Google and SEO, the situation is a little different! But even if it is still possible to get a lot of traffic from search engines like Google, the trend is clearly downward. Indeed, Google is getting smarter and smarter and knows better and better how to answer the questions of Internet users without even sending them to your site.
But with emails it's different because you don't have facebook or google that comes between you and your reader by imposing their rules. The only thing you have to make sure is that your emails land in your readers' inboxes and that you ONLY send emails to people who want to read them (but I will come back to this point below).
That's why you absolutely must collect the email addresses of people who are interested in the content you produce! It's the only way (well, there would be the phone too 😉 ) to have a direct contact with your most faithful readers.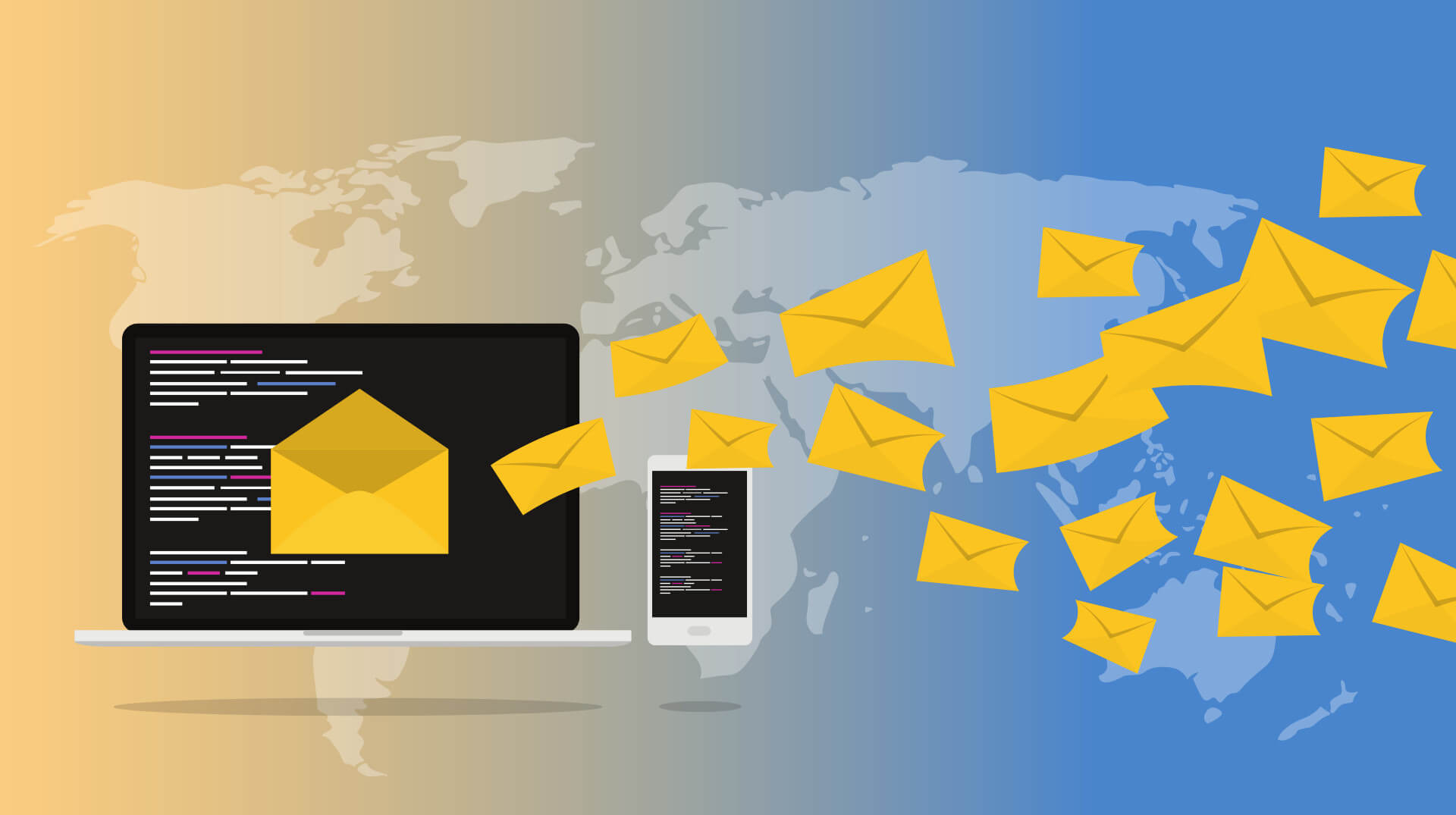 The 2 big email families
Are you convinced now? Now let's get to the point! First, we're going to focus on a few concepts that are important to understand. In the emailing world, we usually differentiate 2 types of emails:
Transactional emails
These are automatic emails that are sent following a specific action of a visitor on your website. For example it could be a confirmation email to subscribe to your Newsletter (the so-called double opt in), but also an order confirmation on an e-commerce website, a shipping confirmation or an email to change your password on a website.
To send this kind of email, you do not need the consent of the person in question as these emails are essential to the proper functioning of the website. These e-mails usually have very high open rates because the person who initiated the sending usually needs the information in the e-mail. You will see that this point is important because emailing platforms measure this kind of statistics and penalize people who try to cheat.
Marketing emails (newsletters and others)
On the other hand, marketing emails do not generally send information that are essential to the functioning of a website. These emails are for example Newsletters that you send to your subscribers, emails notifying you of comments to an article, a chain of emails or an email that you send to a subscriber to wish him/her a happy birthday.
For this type of email, you must obtain the consent of the person (using double opt in for example) who must also always have the possibility to unsubscribe (through an unsubscribe link in the email). This type of email generally gets much more variable opening and click rates than transactional emails. And of course, the trick is to make sure that your marketing e-mails arrive as much as possible in the inbox of your readers (not in the promotion folder or worse, the spam folder).
Some examples of email uses under WordPress
The examples of using emails on a WordPress site are infinite and only depend on your imagination. But I will mention below some of the most common ways to use emailing with WordPress:
Newsletter: This is probably the most common use of emailing in WordPress. If you have a list of subscribers to your newsletter, you can for example send them your new articles, your latest news or important information. In our case (e.g. with our travel blog), we've been getting more traffic from our newsletter than from all our social networks combined for a long time now. We have a complete writing guide for a perfect newsletter, so get to your keyboards!
Contact forms: To allow your readers to contact you easily, contact forms are frequently used on WordPress sites. These forms usually send you a message but often also send a confirmation email to the person who wrote the message.
Posts comments subscription: Another common use of email in WordPress is posts comments subscriptions. When someone leaves a comment on one of your articles, they may be waiting for an answer to a question or may simply be interested in comments from other readers. That's why this kind of emails (if well set up), can create a lot of engagement and interaction on certain types of websites. An example of a popular plugin for this feature is subscribe to comments reloaded.
E-commerce: Obviously if you have an online shop, you will have to send email notifications to your customers (payment or shipping confirmations, promotions etc…). Most e-commerce plugins (woocommerce, easy digital download etc…) include email notification modules.
Email automation: A more advanced but very powerful use of emailing is to trigger one or a series of emails if a user performs a specific action on your site. For example, you could send very specific emails if a user asks to download your ebook. You could also trigger an email if one of your subscribers visits a specific page of your site or clicks on a button. You could also send a special promotion to your customers on their birthday etc… With some emailing platforms, you can do very advanced things that can be very useful if you have a product or services to sell.
How do you get your emails to your readers' inboxes?
That's the 1000$ question of this article 😉 . Basically it's all about your reputation as an email sender! You should know that when emailing became common practice, spam quickly became a big problem. As a result, Internet Service Providers (ISPs) started to develop the notion of reputation to differentiate valid emails from spam. Over time spammers became smarter, but ISPs also became smarter and reputation became a more complex measurement.
In short… basically, if you have a good reputation, your emails will arrive in the inbox of your readers… otherwise they will land either in a tab like promotion, in spam or worse by being blocked without landing anywhere.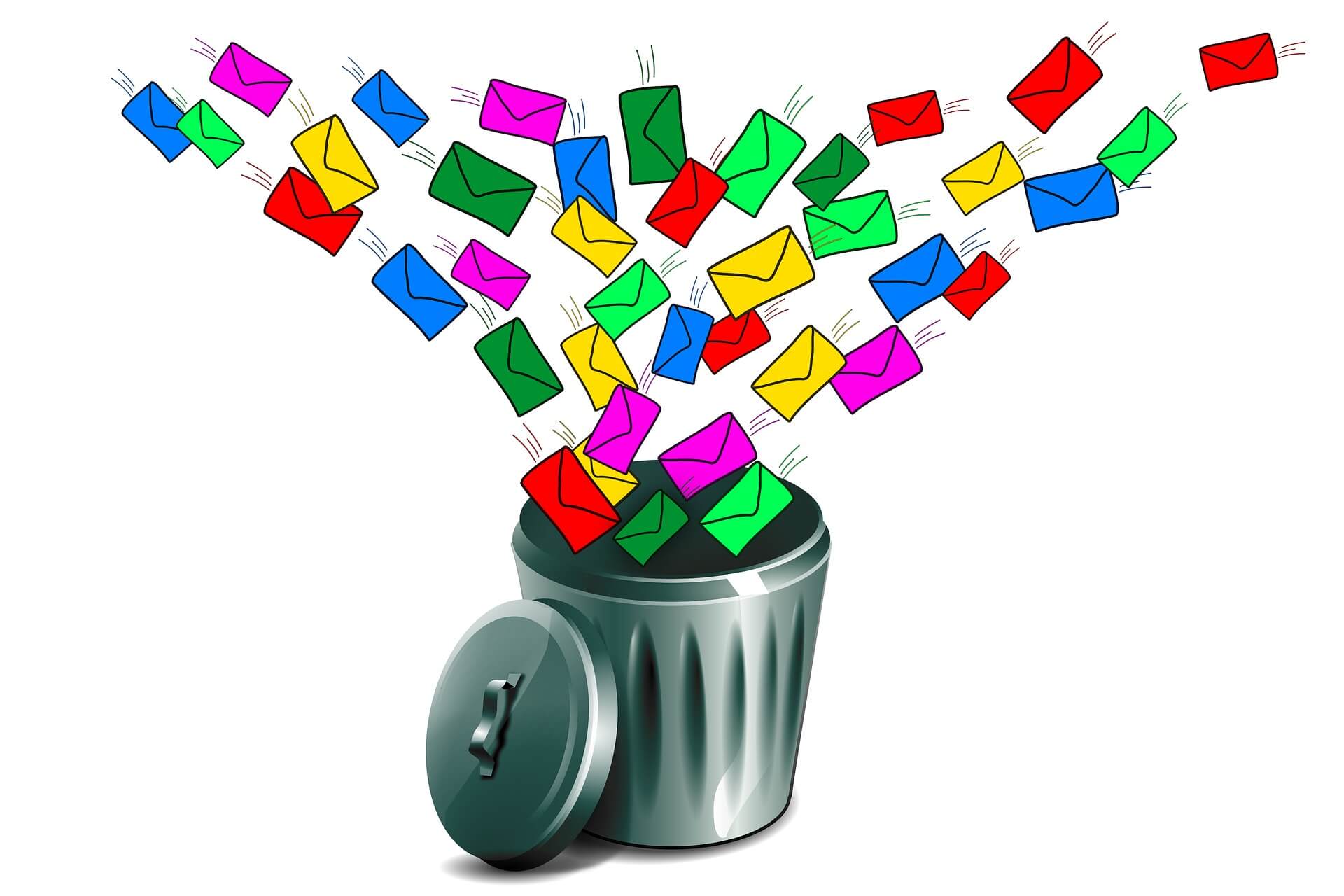 In my experience, there are 4 main components of this reputation:
The bounce rate of the emails you send: The bounce rate is the percentage of emails you sent that were returned to you because they could not be delivered to the recipient. There are 2 types of bounce rates:

soft bounce: Emails that didn't reach the recipients because of a technical problem or because the mailbox was full.
hard bounce: Emails that didn't reach their recipients because the email address doesn't exist (typos or false email addresses).

The bounce rate must be as low as possible (typically less than 1-2%). To do this, you should remove hard bounce from your list immediately and remove soft bounce after 2-3 unsuccessful attempts to send. The idea is to keep your email list up to date with active contacts that actually exist.

The complaint rate you will get when sending your emails: You may have already noticed it but most mailboxes like gmail, hotmail or others allow you to mark your emails as spam. If too many people mark your emails as spam, your reputation will be damaged and your emails may not reach your readers' inboxes anymore. In general you should have a complaint rate of less than 0.1%.
Spam traps you have activated: This is probably the most treacherous of the four criteria. Many inbox providers create fake email addresses or convert old, unused email addresses into spam traps. As these addresses are not used by anyone, they are not supposed to receive e-mails. These addresses are often hidden in the html of web pages (so invisible to normal Internet users) to trap robots that collect e-mail addresses. It can take only one email sent to one of these addresses for a mail provider to consider you as a spammer (because it is a strong enough signal that your forms are not well protected and that robots may have introduced malicious emails into them).
It is very difficult to know if you have spam traps in your lists. But if you have any doubts (either because one of your forms was improperly protected or you have deliverability issues), you should use a service like NeverBounce to clean up your list. I've used this service a few times and can really recommend it (but I'll tell you more about it below).
Interaction metrics: The 2 main metrics to take into account are the opening rate and the click rate. If your emails arrive in the inbox of your readers but nobody opens them. This is obviously a negative signal that can harm your reputation.
Again, to improve your interaction metrics, you need to adopt good practices for cleaning up your email lists. The idea being that if some of your contacts have been inactive for too long, you should stop sending them messages.
I speak from experience when I tell you that it is better to start from the beginning by applying good emailing practices in order to have a good reputation right away. Once you have been identified as a spammer by email providers, it can be quite difficult to get a good reputation later on.
But I'll talk about all this below in the section on the mistakes you should not make in email marketing.
The different ways to implement emailing in WordPress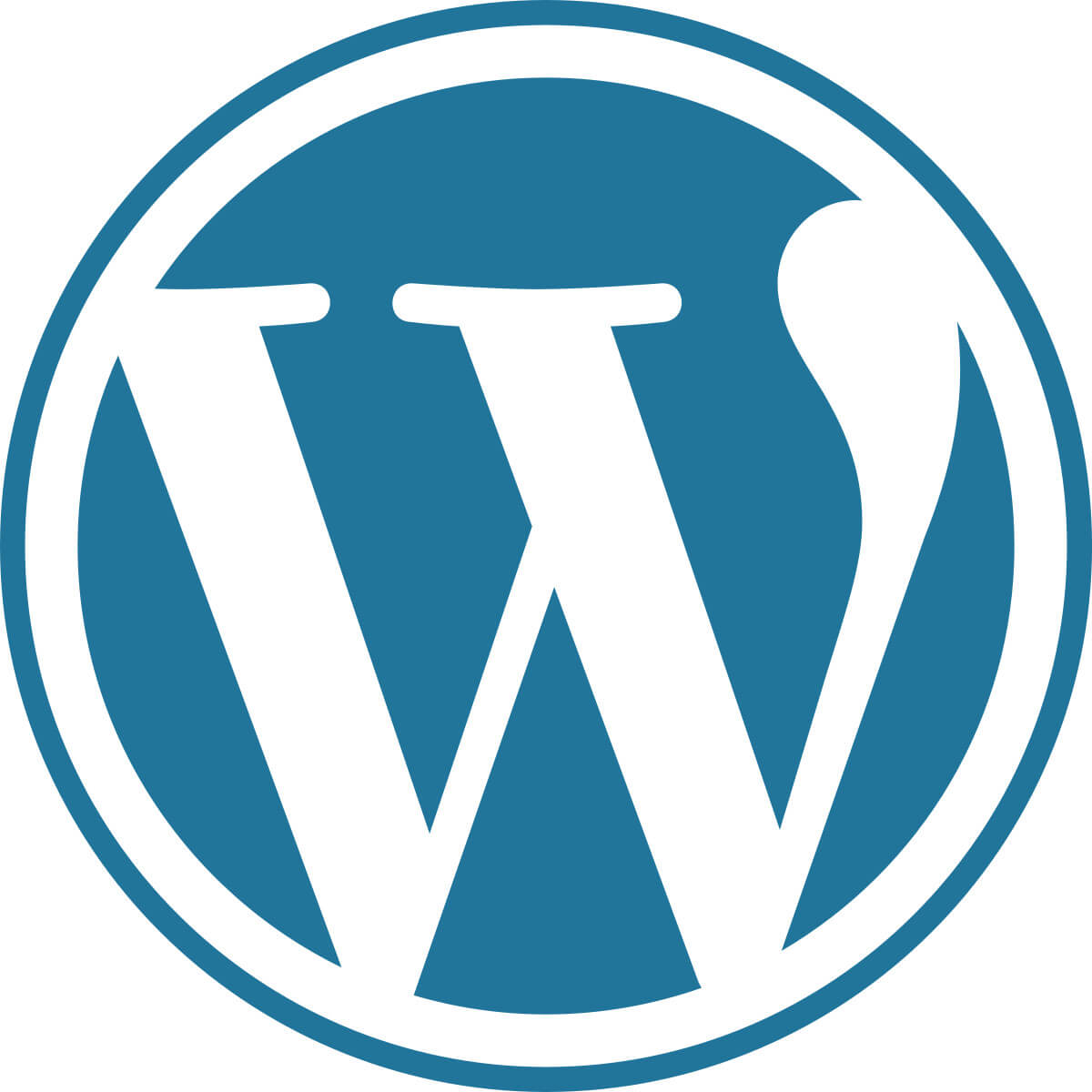 By default, WordPress uses the php mail() function to send emails. The main problem with this function is that it can easily be used by spammers because it does not require authentication. For this reason, many webhosts prefer to disable this function or do not configure it properly.
The standard now to send emails from your WordPress site is to configure and use a SMTP server (simple mail transfer protocol).
Using your host's SMTP server or using an external mail server?
Most hosting providers offer an email service (SMTP server) included in the price of your hosting. The main advantage is to have one or more email addresses like amth@yourwebsite.com. It's quite simple to set up, you just have to create your email address in the admin of your hosting, install the free WP mail SMTP plugin and enter your SMTP accesses.
However, if you are serious about emailing, I advise you not to use your host's email service for the following reasons:
Web hosts like hostgator, bluehost, ovh and so on have a bad reputation because they already send the 80% of spam mails on the internet.
if you are on shared hosting, you will share the IP address of your mail server with dozens of other websites that may be sending tons of spam.
Web hosts are not specialized in sending emails. They won't give you the tools to measure your statistics such as opening rate, bounce rate, complaints, to manage your emails bounce (so you won't have any control over your reputation) etc… nor to manage your contacts or automate some things.
Most hosting providers impose quotas of mails sent per hour which can be problematic to send your Newsletter.
Of course I also started using my web host's mail server (or Gmail's) when I started with emailing (yes… I wasn't going to pay for another email service when it was already included in my hosting), but I quickly had spam problems… and believe me, there's nothing more frustrating than sending emails and not knowing if your recipients have received them! So the conclusion is:
If you want to be serious about emailing, use a specialized external email provider!
Now that it's said, there are 2 main families of external emailing solutions:
Emailing software that specializes in sending emails (like Sparkpost, Mailgun) but does not provide you with the tools to manage your contacts, create your newsletter or automate the sending of emails. To use these solutions, you will need to install on your WordPress site a Newsletter plugin or autoresponder to manage your contacts, create your forms and newsletters, create your email automations and so on.
Full email marketing solutions that allow you to manage all your email marketing outside your wordpress site (such as Mailchimp, Sendinblue, Convertkit etc…).
Again in 7 years I have tested a lot of things in these two families. So let's see together the advantages and disadvantages of each of these families as well as the best tools currently available.
Install an emailing or Newsletter plugin on your WordPress website
As I told you, if you choose this solution, you will first need to install a WordPress plugin that will allow you to manage your contacts and then send your emails using an external provider specialized in emailing. Having tested this configuration, it has advantages and disadvantages:
| Advantages | Disadvantages |
| --- | --- |
| Your data (contact lists, newsletters, stats) are saved in the database of your WordPress site. You therefore keep control over your data | In my experience, the functionalities of Newsletter plugins are less advanced than those of full email marketing software. |
| The price!!!! You usually pay only once for the plugin and specialized email services are cheaper than full email marketing solutions. | You have 2 tools to manage instead of one which implies 2 tools to set up, stats in 2 different places etc… |
After doing a lot of research and testing of WordPress Newsletter plugins, I can tell you that there are few plugins that stand out from the crowd. Here are in my opinion the only plugins that offer the important features that emailing solutions should have (i.e. creation and protection of forms with recapcha, efficient newsletter editor, segmentation tools, email automation, detailed statistics):
Mailster WordPress plugin: This is the most successful Newsletter plugin on Codecanyon and I understand why. Of all the plugins I've tried, this is the one with the best interface and organization (by far). In terms of functionality, Mailster allows you to create forms and newsletters easily, manage your contacts, get detailed statistics on your email campaigns, create automatic emails and it integrates perfectly with the most popular email services. The only things it lacks in my opinion are more features for email automation, A/B testing or form protection with recapcha V3 (only recapcha V2 with the checkbox is available).
The Newsletter plugin: In my opinion it's a little less organized than Mailster but it has more or less the same features (there are obviously differences but I would need a full blog post to compare them). Its main drawback compared to Mailster is its price, which is higher… But otherwise, just like Mailster it lacks A/B testing, form protection with recapcha V3 and more flexibility with email automation.
Arigato pro autoresponder: It's not the plugin with the best design (by the way their website is a bit scary 😉 ) nor the best user interface but it's the one with the most features. With the extra modules, you can create filters / segments, do A/B testing, protect your forms with recapcha V3. A robust plugin that I used for several years (and I was very satisfied with it!).
So as I explained above, if you use one of these 3 plugins, you will also need to use an external mail server specialized in sending mass emails. As I've been using these plugins for a long time, I've also been looking for mail services that offer the best quality/price ratio (and that also offer a certain amount of free emails up to a certain point… because usually, when you start you don't necessarily want to pay right away to send emails). In my opinion, there are 3 emailing services that stand out in 2020:
Sparkpost: I used Sparkpost for a long time to send the emails of our travel blog novomonde and I was very satisfied with it. Sparkpost stands out from the competition with its very accurate statistics (they have more than 40 metrics available to analyze your emails and newsletters). They also have a test formula that allows you to send 500 emails / month (max limit of 100 per day) which is interesting to start with. Otherwise they have a first price of 20$/month for 50'000 emails which is very reasonable.
Mailgun: Long known for having the largest amount of free emails, mailgun has recently changed its pricing policy while still being very interesting. You'll get 15,000 free messages for the first 3 months and then they offer a package where you can only pay $0.8 / 1000 mails (which is great to start with and if you send a small volume of emails). They are recognized as one of the best transactional email services and offer one of the best quality/price ratio.
Pepipost: In recent years, Pepipost has earned a reputation as the cheapest emailing service on the market. They generously offer 3000 free emails per month (with a limit of 100 per day) which makes it easy to start sending emails. Then their first price is around 20$ per month for 150'000 emails. Honestly, if I had discovered Pepipost earlier, I would probably have chosen them to send our emails because they offer the best quality/price ratio.
So for example by paying only 29$ for the Mailster plugin and paying absolutely nothing for Pepipost, you will already have at your disposal a very powerful tool to start collecting email addresses, send your first newsletters and create your first automatic emails. And if you need more emails, the price is still very reasonable, isn't it?
Use an external email marketing software
The 2nd way is to use full email marketing solutions (the best known is certainly Mailchimp). With this type of solution, everything happens outside your WordPress site and the only thing you will have to do on your site is to integrate your contact forms. What are the advantages and disadvantages of this approach?
| Advantages | Disadvantages |
| --- | --- |
| The functionalities of these emailing solutions are more advanced and complete than those of the plugins presented above. | The price! Many of these solutions charge by the number of subscribers, which can quickly become very expensive! |
| Ease of use and everything related to your emails is in one place | You do not have control of your data since everything is on an external platform. |
I recently switched from the 1st configuration (plugin + external mail server) to a complete emailing solution for the simple reason that I wanted to be able to go a bit further in what I was doing. I wanted to be able to do more advanced A/B testing, to be able to automate some emails in a more precise way… In short, simply to have more possibilities because I am convinced that email is and will remain our best channel of diffusion. And I am therefore ready to invest a little more money in order to build a solid emailing and long-lasting contacts with our readers thanks to emails.
On the other hand, it was out of the question for me to choose an emailing software that charges according to the number of subscribers as Mailchimp, ConvertKit and many others do. If like us you have subscribers who are not necessarily customers (for example on our blog we share with them our travels and thoughts …), this kind of pricing is not healthy. Indeed, you will not have a direct correlation between the number of emails you will send and the revenue generated. If you have a shop and you sell products, it's another story… But in any case I find that pricing according to the number of emails sent and the features you can use is more fair.
That said, it greatly reduces the list of emailing software that meet this criteria. So here is the one I recommend: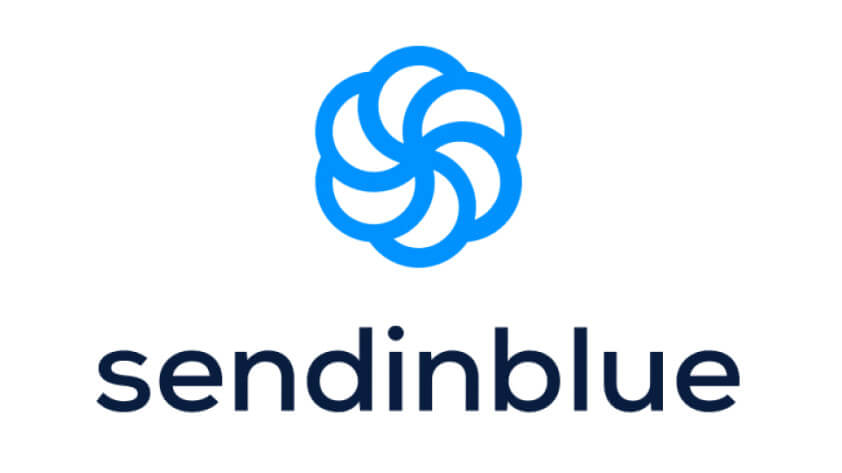 Sendinblue: This is the emailing software I have chosen and use on our websites. I must say that I am extremely impressed with what Sendinblue offers in terms of features and price. Before I tried them, I had no idea how much can be achieved with email and I think that this topic alone will be worth an article in itself. You can have a look at the list of features on their site but literally anything is possible and we are clearly several levels above the plugins mentioned earlier.
Another point that impressed me is the customer support which is without a doubt the best I've ever had for a web tool. I had a lot of questions to ask them at the beginning while setting up Sendinblue on our sites and I always got an answer in less than 12 hours by a qualified person. And frankly it's a point that makes the difference for me.
Finally, Sendinblue usually offers a free package of 300 emails/day (with their logo in the email footer), a package that is currently at 1000 emails/day to support small businesses during the Corona virus crisis! Yes yes yes you read that right!!!! This means that Sendinblue is even more interesting for free than the transactional email solutions I told you about above… and you could also use it just as an SMTP server in association with the plugins to send your WordPress emails!
We have compared here Sendinblue and Mailchimp, the 2 most popular emailing tools. It's up to you to make the right choice!
Note: I had planned to tell you about Mailjet which is another interesting email marketing solution and is a little bit cheaper than Sendinblue… But honestly, having tried both, I find Sendinblue much better done with many more features. In addition, it's a French company that is the market leader in Europe… a guarantee of stability that justifies for me this small price difference.
Email marketing: all the mistakes you shouldn't do
Now that you have all the best tools at your disposal to do emailing, let's tackle what is perhaps the most important part of this guide: all the mistakes you should not make in emailing (which I obviously made and which made me lose a lot of time)… the idea is that you start right away on the right bases and that you don't make the same mistakes as I did 😉
Use Double Opt in for all your mailing lists
You must ALWAYS obtain a person's consent in order to send them emails. And the double opt-in method is the most standard way to do this. Basically it consists of sending a confirmation email to the person who has just filled out a subscription form for your Newsletter. In this email, you ask the person to click on a link to confirm their subscription. This method ensures that the person really wants to receive your emails and prevents bots or bad people from filling out a subscription form in place of someone else.
So at the beginning I thought that it was not necessary and that this extra step would make me lose subscriptions… But instead I ended up with a lot of spam emails in my contact lists. This had a very negative effect on my sender reputation because I had high bounce rates, complaints (because people were receiving emails they didn't ask for) etc… And believe me, once the damage is done and your email list is corrupted, it can be very difficult to clean it up (although services like NeverBounce helped me a lot in this case).
Also keep in mind that if you have bad statistics (because for example you don't follow good practices like double opt-in), emailing services can block you overnight without asking you the question. This has already happened to me and I had all the trouble in the world to see my account being reactivated!

One more little note about NeverBounce. As I was telling you, because I didn't set up the double opt-in right away on our newsletter and comment subscription forms, I ended up with a mix of good and bad email addresses in my lists, without really knowing how to differentiate between them. Of course I certainly had several thousand valid email addresses in my list but also a lot of spam and I had no desire to start all over again.
So I tested NeverBounce's services hoping that they could separate the spam from the valid ones and it worked. After cleaning up my list with their service my stats improved dramatically, proof that they certainly managed to remove most of the spam! I certainly had to spend a hundred dollars to clean all my lists but it saved me from having to start all over again.
Protect ALL your forms with a Captcha
Even if you have implemented double opt in, you must protect ALL your forms with a captcha to prevent bots from filling them out and mass-submitting them. The risk if you don't protect the forms is to send large numbers of confirmation emails to often dubious email addresses, some of which could be spam traps… which could have a devastating impact on your reputation!
Again I have already made this mistake and had protected some of our forms only with a mathematical captcha (like 12 – 3 = ?) that some robots are able to solve. I didn't realize this right away and hundreds of confirmation emails were sent to fictitious addresses or who had never requested these emails. This also increased my bounce rate and the number of complaints, which resulted in my account being deactivated by my email provider.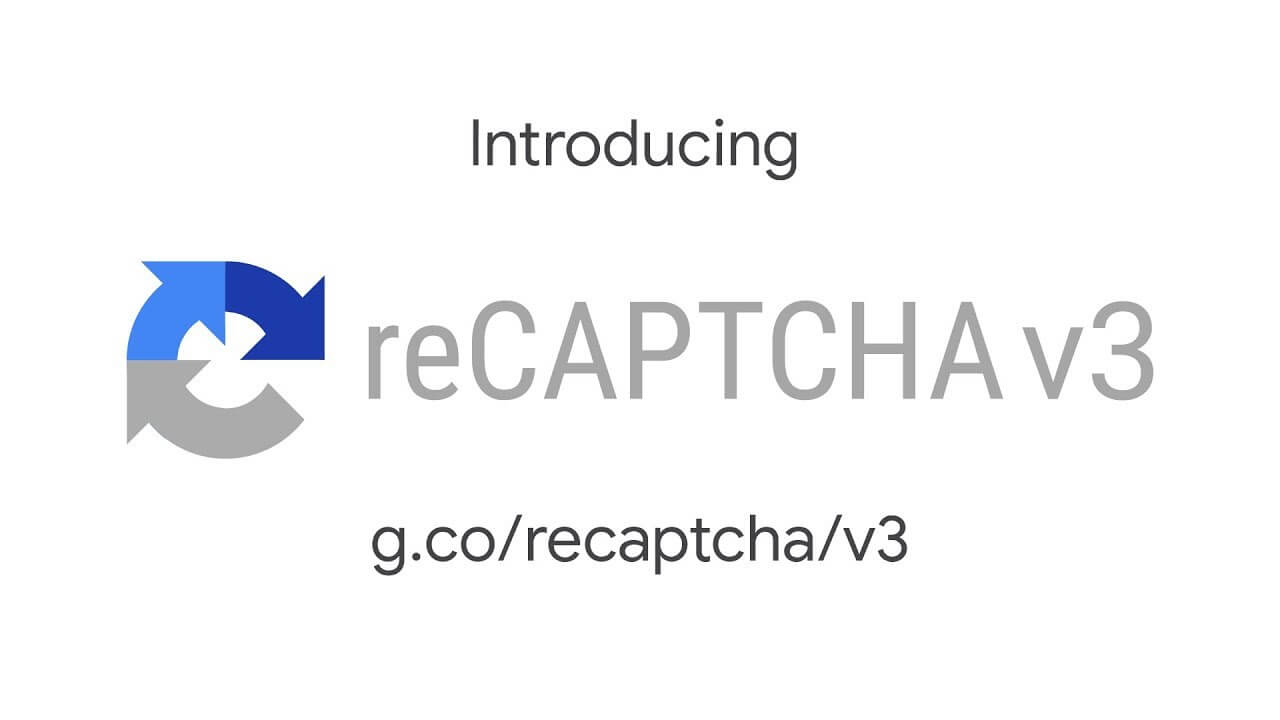 So now I protect all my forms with Google recaptcha V3 (the invisible captcha, not the one you have to check which is more discouraging for users)… so you have to protect your comment forms, contact forms, admin login form and all your subscription forms. Here are some tools to help you protect your forms:
To protect the comment forms, the admin login form or my contact forms, I use the Invisible Recaptcha plugin which is the best for this.
For the newsletter subscription forms, it will depend on your newsletter plugin or your emailing solution. But Sendinblue for example has a great WordPress plugin to create subscription forms and easily protect them with reCaptcha V3.
Honestly I thought that form protection with a service like reCaptcha v3 was a standard feature but I was surprised to discover that few plugins/mail marketing services offered effective form protection.
Clean your mailing lists from inactive contacts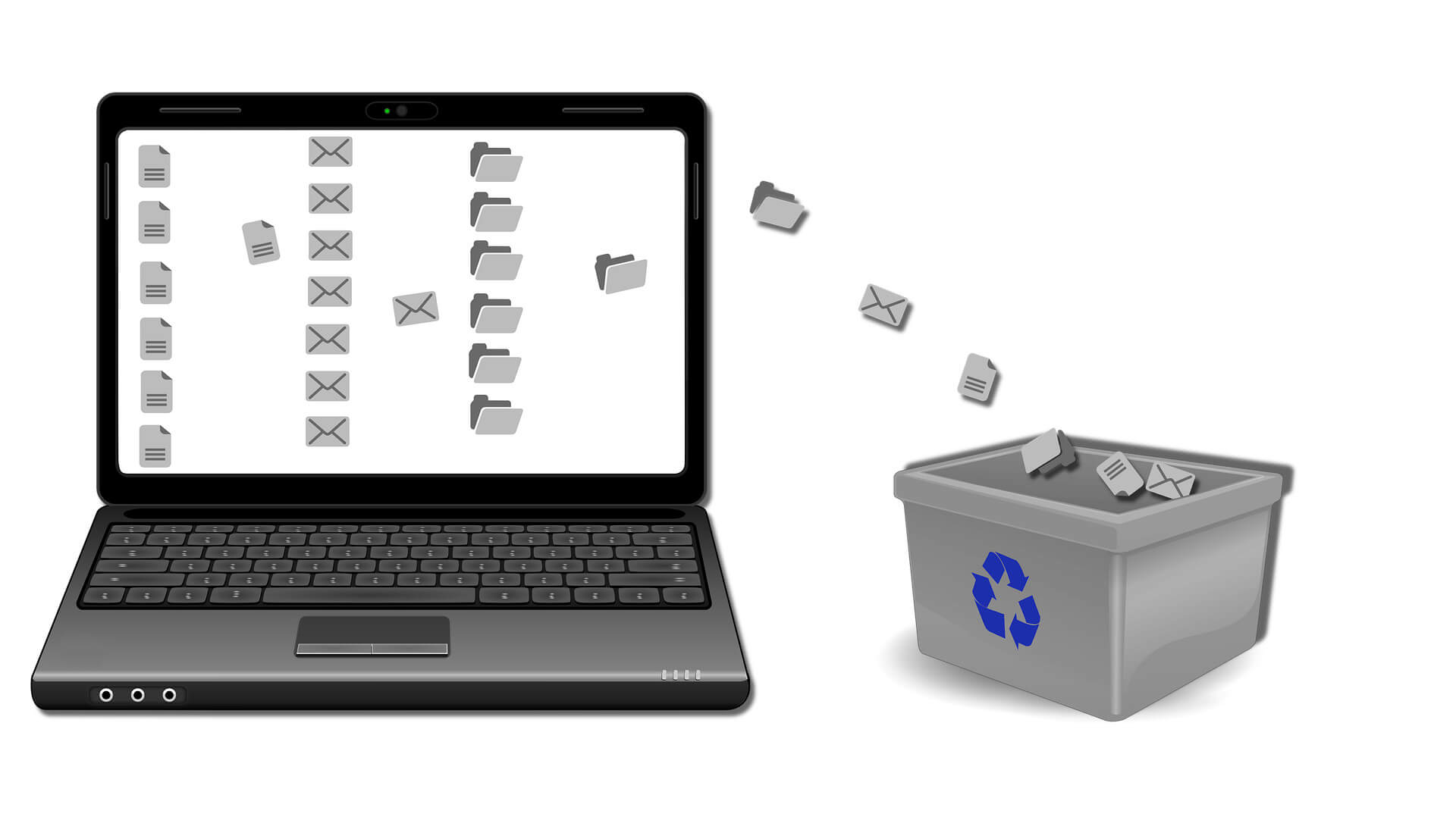 To avoid complaints, have a good opening rate and keep a good reputation, it is important to clean your email list on a regular basis (a task that can be automated depending on the emailing tools you use). For example, you could automatically send all the people who have not opened your last 3 messages an automatic email to ask them if they are still interested in your content (by clicking on a confirmation link). And if they don't react, you could mark them as inactive and stop sending them emails.
Be very careful with your statistics (for your sender reputation)
Still in the same line of thought, I would like to stress the importance of your reputation in order for your emails to reach your reader's inboxes and to avoid problems with email providers. Keep track of your stats regularly! If you notice that your opening rate is a bit low (less than 15-20%), think about what you could improve to better engage your audience (write more punchy titles, clean up your contact list…). If you have a surprisingly high bounce rate (more than 3-5%) or a too high complaint rate (more than 0.1%) maybe you have a form that is not well protected and your list is corrupted. So pay close attention to your statistics and take action if necessary.
Segment your contact lists
One of the keys to the success of emailing is to send emails to the most targeted audience possible. This means that if someone subscribes to your newsletter to be informed about your new posts, don't send them promotions they haven't requested. Same thing if one of your readers has filled in a subscription form to receive your cool ebook about the most beautiful things to see in the south of Italy, don't send them information about South East Asia.
Depending on the email marketing solution you use, you will have more or less tools to segment your contacts (again Sendinblue is extremely powerful for this)… If you manage to segment your audience, you will get a lot of engagement and your reputation will only get better.
I hope you will find some useful tips for your emailing in this practical guide. And if you're new to email marketing and want to get started, frankly I highly recommend you to try Sendinblue. Until the end of 2020 you are entitled to 1000 free emails per day (normally 300) which is more than any other email marketing software. Moreover, when you need more emails or more advanced features (A/B testing, Automation…), you'll just have to change your plan and you won't need to migrate to a more powerful service.
And if you have more specific questions or remarks about emailing, please feel free to leave a comment below. I didn't really go into details yet but I already have some ideas for more specific articles to come soon 😉
Note: This article contains affiliate links to services that I use or have used such as Sendinblue, NeverBounce… If you use any of these services through our links, we will get a small commission and you won't pay a cent more. This way you will support the creation of these kind of free and independent guides. Thank you for your support!
Pin it