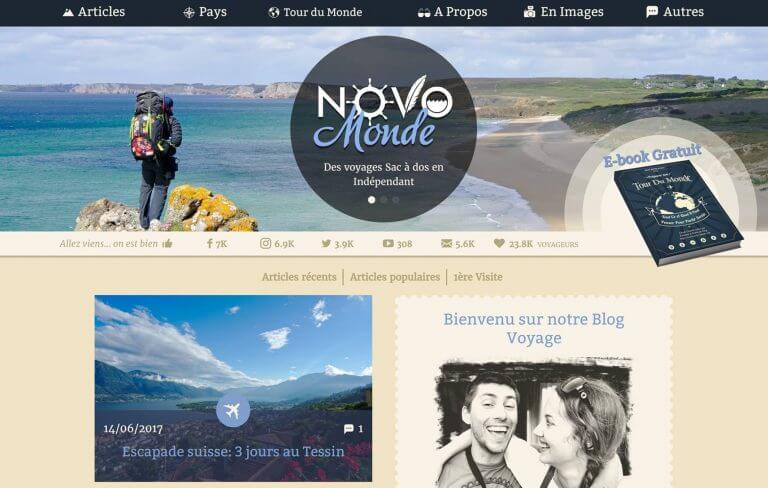 Novo-monde is our travel blog but also one of our best showcase of skills. We started this blog back in 2012 when we decided to leave for a round the world trip. Over the years the site continued to grow to now reach more than 1 million page views per year. You should know that until 2017, our site did not use any CMS like WordPress and had been completely coded by hand. Here is what Novo-world looked like at this time: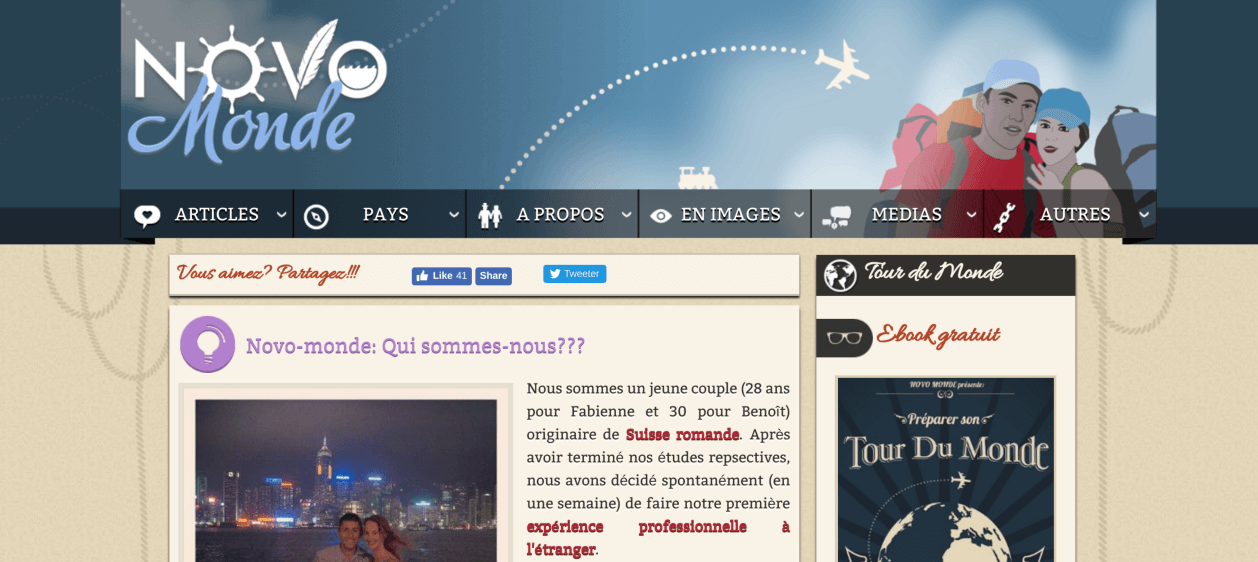 We were not unhappy with our site but the more it grew, the more we realized the benefits of using a tool like WordPress (robust, many plugins, easy to update, big community). So, in 2016, we decided to migrate our site under WordPress.
The Project
Migrate our site under WordPress without any loss of traffic and SEO.
Have a responsive website suitable for all formats.
Modernize the design while keeping the soul and originality of the site.
Take advantage of all these changes to pass the site under https.
The Result
We developed a 100% custom WordPress theme. The new look retains the strengths of our old design but everything is now responsive and adapted to retina displays. We successfully migrated all the content of our old site under WordPress without any loss of traffic and SEO (since, traffic has even increased significantly). Here are some pictures of the result: