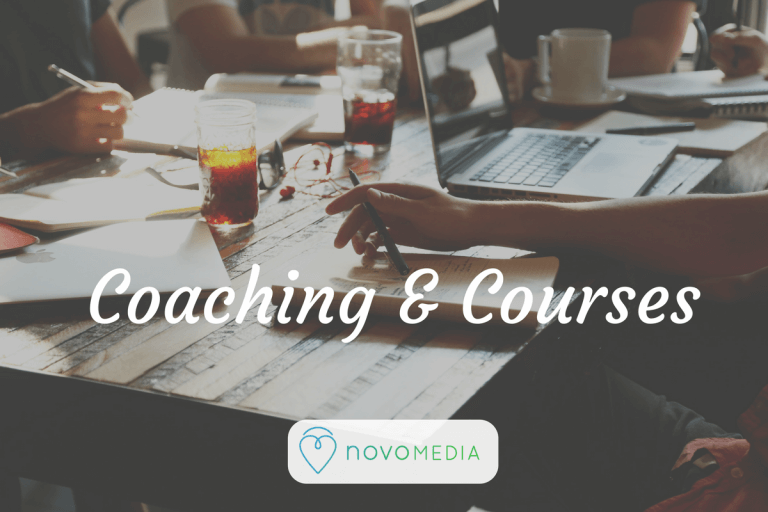 We offer various training on the topics of SEO, blogging, website management and social networks. As part of these training courses, we will join you in your regular work environment having analysed the situation of your market beforehand in order to give you and your employees as many tools as possible to optimize your online presence.
All our trainings are always carefully prepared according to your company, your problems and your questions. Thus, we do not have a fixed schedule, but build the training agenda with you, focusing on the points that are most important to you.
Here are some examples of training that we can offer:
SEO: The good reflexes to position yourself well in Google
Blog: your communication tool close to the consumer
Working with influencers / bloggers: how to find the right ones?
WordPress for small structures: Our tips for creating and / or boosting your site
Understand and interpret Google Analytics
Facebook, Twitter, Instagram, Pinterest, Snapchat: which social network is right for you?
Photography: Learn to showcase your area
No, the Newsletter is not lame!
Do not hesitate to contact us if you want us to tackle another theme. If this is a topic that we master we would love to develop a new module specifically for your business.
Training fees
The standard duration of our training is 3-4 hours (half day). We generally move to 2 in order to answer both your practical and technical questions.
The standard fee is 160 CHF (140 €) per participant for a training.
If you want to combine 2 modules (1 full day), the price is 290 CHF (250 €) per participant.
These prices apply to training given to a minimum of 3 participants.
From 5 participants a discount of 15% will be applied to individual prices.
Please note that we strongly recommend limiting the number of participants to 10 to ensure good quality learning.
How it works
A first contact by email or telephone to discuss the theme
We will send you a short questionnaire to define the level of knowledge of your team on the subject.
Together we define the main objectives of the training
We prepare the training for you and your team
We come to your premises to give you the training
Conferences
Are you looking for someone to tackle the themes of travel and digital at your event? Experienced travelers, but especially passionate about the world of media and tourism development online we would be delighted to speak at a conference.
School Workshops
In 2017 we had our first workshop experience with students and the least we can say is that we just LOVED this experience and would love to renew it in your class.
To learn more about the workshops we gave in the Swiss book festival, we invite you to discover our page dedicated to this project in the Portfolio section.
Passing our passion for travel and our knowledge of the web to younger generations is something that is very important to us. If you want us to make a presentation of 45 to 90 minutes in your class, do not hesitate to contact us so that we can discuss together the best theme to address according to your class.
Topics that are well suited to interventions in classes according to age groups:
Students under 12 years old: Awakening curiosity and spirit of adventure
Presentation of a continent / region of the world around a theme such as music, art, cooking or languages
Traveling near home: show young people that you can live great experiences without necessarily having to leave your own country.
Students from 12 to 15 years old: Escape passion & learning from the world of the web
What is blogging all about? Why start a blog?
Travelling around the world: our story
Blogging and social networks: should we believe everything we read?
Students aged 15 to 18: Travel but also awareness around the themes of the web
Blogging and social networks: should we believe everything we read?
Bloggerr – Youtuber, an easy job? Is it a job?